Admins
JoJo- Our lovely admin who doesn't give herself enough credit and is a wonderful person. She enjoys seeing the site flourish like many of us do.

Shimada- Another admin that can be seen about the site. He is available to those that need help with anything.

Kyuzo- The third of the original admin, but certainly not the least.

Amaya- A spaz that enjoys being organized on site but is a mess otherwise. She will gladly help you out with anything. She also takes care of the advertising/affiliates section on the site.

Hollis- The insane guy that really doesn't bite... too hard. (jk, jk) He will answer any questions that members have and point them in the right direction.

For a human to get to Mount Myōboku, it either takes a month long travel on secret paths from Konohagakure or, if they have a summoning contract, they can let a toad use the Reverse Summoning Technique. According to Fukasaku, Mount Myōboku is impossible to find by foot if you don't know the secret route.
Akatskui memeber(sanin level)





Posts

: 536


Charka Points

: 51025


Mission points

: 100


Join date

: 2009-08-01



jashiya poofs into mount myoboku via the reverse summoning technique used by Pa. he looks around as if hes never been there before

"oooooooh. wow, this place is kinda nice. so many toads. so much..oil.."

pa: what was that jiraiya boy?

jashiya clears his throat and he sounds like jiraiya again

"oh nothin..pa? um.."

pa: well spit it out. what was so urgent that we had to summon you here?

"eh.erm..i .just wanted to say hi..is all.."

pa: i ..see..
pa:thinking: something is off about him..he sounds like jiraiya. looks like him. knows what he knows, and acts like him. but..something is just . wrong.

pa: hold on boy, im gonna go get ma

"sure! ive been wanting to see that old hag. hahah. WAIT PA!"

immediately, jashin covers his mouth. pa stops for a second but then proceeds to go get ma
Akatskui memeber(sanin level)





Posts

: 536


Charka Points

: 51025


Mission points

: 100


Join date

: 2009-08-01



pa comes back with ma and they both stare at jiraiya in silence for about two minutes. then ma takes out a small bottle and dips her finger in it. she then wipes a small drop of liquid on jiraiyas forehead. jiraiyas nose turns puffy and bloated like a toads. ma and pa back up in shock

"hm? what. is there something on my face?"

pa: i knew it! i knew something was off about him!

ma: the real jiraiya child wouldnt have turned off of just a small amount of sage toad oil!

"sage toad what?..oh..opps..i mean. yeah! toad oil! n..stuff.. ah screw it ya got meh"

immediately, ma releases a stream of oil from her mouth and pa releases fire from his to create a vortex of intense flame directly at jashin. jashins arm is hit by it andd starts to discintigrate from the heat. but he goes underground before the rest can get him

thinking: holy rusted metal batman! that move was super de duper strong! but why? ive faced that same jutsu head on before but this. this is on a whole nother level. its like there super powered..superfrogs?!

jashin pops out of the ground right behind ma and pa but then his mouth opens

"IM RIGHT HERE!"
"dammit!"

thanks to jiraiya giving away their location, ma and pa see jashin comming and quickly retaliate.

pa: ma! im almost 100% sure thats jiraiyas real body! we just need to seal whatever it is thats inside him!'
ma: right!

ma then takes out a scroll and starts writing on it in blood. meawhile, pa uses an earth jutsu to try and immobilize jashin.

thinking: shit i wont get anywhere if this jiraiya guy keeps givin me away. plus im almost outta chakra. shit. ima need some close comba..

before jashin can even finish his thought, pa jumps in the air and starts to come down with his fist ready to deliver a final punch

thinking: excellent

pa comes down to let his punch connect, but jashin opens his mouth and numorous tentacles come out to first entangle pas fist and then the rest of his body. they then force themselves inside of his mouth causing his body to start to turn black from the inside out.

ma: pa!

many tentacles come out of the ground and the same thig happens to ma. ma and pa now have golden eyes and small tentacles jutting from them.

" phew, that was close. well then, now that your my toys, i want you to.."

suddenly, ma and pa start to scream wildly. they start to look around as if looking for something to hurt while they laugh maniaclly. jashin breaks out of his earthly hold and starts to sink into the ground.

thinking: hmm. i guess these frogs really are superstrong. they have a whole belly full of my tentacles and yet they still dont obey me. it seems all it did was turn them nice n violent. oh well. at least they should spread my gift to the other frogs that live her since im sure there are more of em. ill just wait for that to happen. until then..im gonna practice with this sharingan stuff..

a few other toads begin to come outside to see what is happening and tma and pa attack them engulfing them with tentacles. this causes them to turn as well and they go about all of mount myoboku spreading jashins gift
Akatskui memeber(sanin level)





Posts

: 536


Charka Points

: 51025


Mission points

: 100


Join date

: 2009-08-01



exactly, twenty four hours after infesting ma nad pa, jashin returns to the surface of mount myoboku. nothing looks the same as it did when he had first arrived. everything is black and murky. every inhabitant seems to have been infestied and turned. the only one who is still normal is the great toad sage, who, as usual, hasnt moved an inch since things started.jashin smiles
(it looks somethin like this)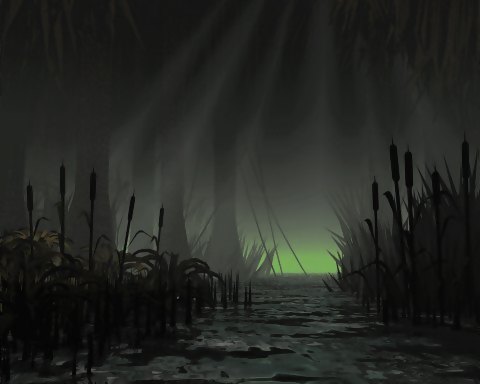 Akatskui memeber(sanin level)





Posts

: 536


Charka Points

: 51025


Mission points

: 100


Join date

: 2009-08-01



48 hours later, jashin remerges from the underground caverns of myoboku to see all of the toads still running around wildly , destroying thins. with his cakra replenished, he goes to the highest peak of the mountain and throws two kunai with paper attatched to them into the air. an explosion is made above him and he yells.

"YOOOOO!! COME HERE MY PRETTIES!!"

all of the toads excluding the great sage toad, rush to the peak to attack jashin. when they get within 50 yards, they suddenly stop as jashins eyes change in appearance. jashin looks at all of them, revealing he has three tomoe of the sharingan in each eye

"sit!"

all of the toads sit simoltaneously

"stand!"

they all stand

"CUPID SHUFFLE!"

all of the toads start to cupid shuffle until jashin speaks again

"enough!"

thinking: good.. it seems my trainings paid off. combined with my own high chakra and the high chakra level of this jiraiyas body, i should be an expert in no time. tehee, and ta think. if they hadnt destroyed my old body, i wouldnt have this one, which just happens to be from konoha. and from what ive heard , only people from konoha can weild the sharingan. especially such a powerful one as this. or , that irou child's i mean. hehee.. well then. now that their in my control. i can bring them back to sanity

"listen up kiddies!you will all relive the memories of your past. and by that i mean im just going to re-awaken your personalities, since they were pushed back thanks to meh tentacles. in three. two..one.."

jashin blinks his eyes and all of the toads blink theirs. they start to talk amongst each other. they seem to be back to normal. almost. it seems they have their old personalities back, but those personalities are now warped in the image of jashin. meaining they're all now evil.

"now that your all back ta normal. lets talk about operation..Evolution.."

all of the toads gather around and go down into the caverns so that jashin may explain his new and final plan, operation evolution.
Akatskui memeber(sanin level)





Posts

: 536


Charka Points

: 51025


Mission points

: 100


Join date

: 2009-08-01



After several hours of thoroughly explaining his plans to the toads, jashin, ma and pa come back up to the surface.

"okay, now that thats outta the way. tell me more about this sage mode thingy i found in jiraiyas mind"

pa: oooh,you wanna learn sage mode do ya. tell em what it is ma. heheheh

ma: ok ok , hold yer fuckin horses heheh. basically, sage mode can increase your ninjutsu,taijutsu and genjustu prowess ten fold. but first , you have to learn to be completely still . you must become at one with nature. you must learn to manipulate it. the whole thig will take several years really, i dont see the..unless..pa, you dont think

pa: i dont know, its possible. hey monster boy. you know everything that asshole
jiraiya knows right

jashin: yuuuuuuuuuuup

pa: you wouldnt happen to know his abilities as well would ya. and be able to perform them?

jashin yuuu..hmm. ya know i never actually tried it. i can for most people, but he was resistin so much i didnt think it possible..lemme try somethin

Jashin squints his eyes as he searches jiraiyas brain for some jutsu only he would know. he then does hand signs and his hair extends severl feet , pointed out like needles.

pa: needle jizo. yup, he can

ma: alright then, this should make things muuuch faster. ok frst up

Ma grabs some toad oil and dumps it on jashin.

ma: sit down and dont move an inch , become one with nature. just read jiraiyas mind and it should tell you how to clear your mind to do it.

ma then transports jashin to the top of a long needle statue. jashin starts to turn into a toad because of how fast everything is being brought to him. but then he closes his eyes after finding the information. he sits completely still

Akatskui memeber(sanin level)





Posts

: 536


Charka Points

: 51025


Mission points

: 100


Join date

: 2009-08-01



jashin sits on the slab and begins taking in the natural energy. but then, something happens. his eye twitches and his nose and mouth begin to bleed.

ma: hm?, whats happening. why is he bleeding?

pa: i dont know?, this has never happened before

Jashin begins to vibrate all over his body but then it stops. his bleeding ceases and the natural energy around him becomes visable, only a foul odor akin to brimestone fills the air

pa: whew, whats that awfu stentch..

ma: and look..why is the energy turning brown?

pa: no, its more like a..brownish-green color

Jashin opens his eyes and his pupils resemble that of a toad. he had achieved perfect sage mode. but what of the brown color to the energy?


Akatskui memeber(sanin level)





Posts

: 536


Charka Points

: 51025


Mission points

: 100


Join date

: 2009-08-01



pa: hey, monster man. did ya do it?

ma slaps pa across the head

ma: of course he did it you old fart, look at his eyes..but something does seem different about the natural energy.

jashin stands on the slab and jumps down off of the tall needle, making a small crater when he hits the ground. he grabs one of the giant stone slabs and picks it up, lifting it above his head. he holds it there for a moment and the stone around his hand starts to dizzolve as if its being eaten by acid. jashin then throws it far away into the air.

jashin: i had ta convert the natural energy. it was makin me sick so i had to increase meh own chakra to make it turn

pa: oooh of course! natural energy is a pure thing. its the purest force on the planet. that being said, monster boy here is probably the most corrupted nastiest thing on the planet. it would make sense that they wouldnt mix well

ma: right so instead of just taking in the natural energy with his own, he had to actually take the time to convert it by corrupting it with his own. i guess that explains why he was bleeding. and why the statue started to discintigrate.

jashin: yeah. only problem is that might be a problem in battle since it takes me about twice as long to take in the energy as someone else. oh well, ill think of somethin.

jashin starts to walk away from ma and pa

but for now, i want you two ta assemble everyone and prepare for operation evolution

pa: well what are you gonna do?

i think ive figured out a way ta use the mangekyou, child

jashin poofs into smoke, dissappearing
Akatskui memeber(sanin level)





Posts

: 536


Charka Points

: 51025


Mission points

: 100


Join date

: 2009-08-01



about two weeks later with all of his toad forces assembled, jashin reappaers at the summit ,covered in an almost black looking blood. he has strange symbols imprinted on his unclothed back.
"alright,ive finally achieved what i had desired. we'll now be able to move out my pretties..you know where to go"
jashin opens his eyes revealing the mangekyou sharingan in his eyes for a brief second before it dissappears. all of the frogs poof away to different locations. jashin heads into konoha
(it looks like this:
Akatskui memeber(sanin level)





Posts

: 536


Charka Points

: 51025


Mission points

: 100


Join date

: 2009-08-01




---
Permissions in this forum:
You
cannot
reply to topics in this forum